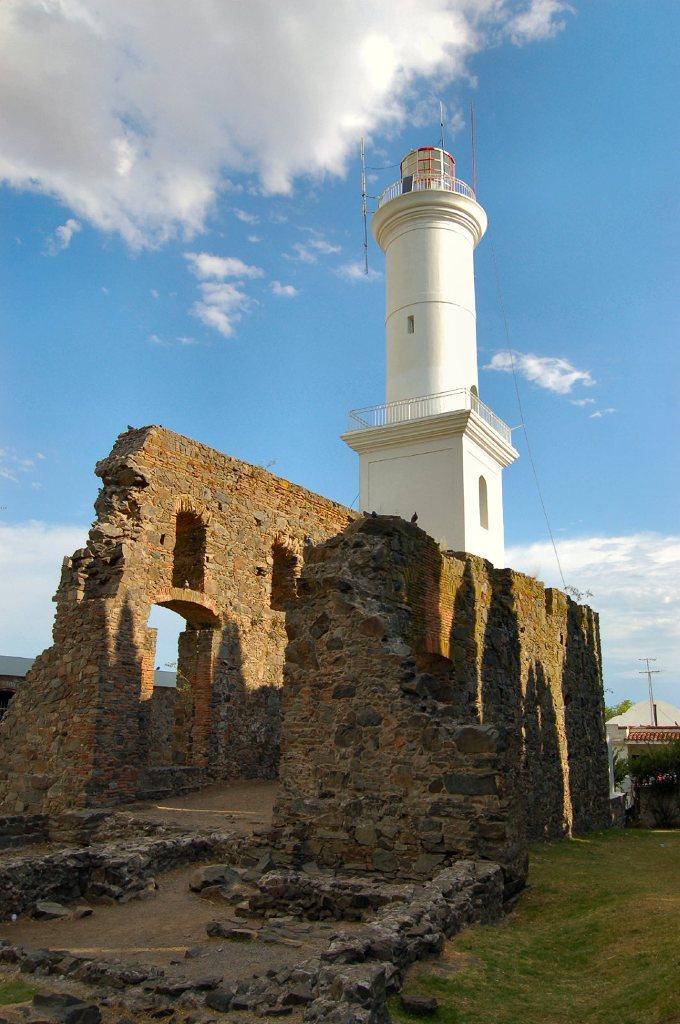 COLONIA DEL SACRAMENTO
Leaving Montevideo along the River Plate coast westbound, you will soon find directions that will take you to Colonia Del Sacramento, the only city of Portuguese origin on the River Plate and the nearest Uruguayan city to Buenos Aires (only 50 minutes away from Buenos Aires by ferry boat). Colonia Del Sacramento is the capital of the Colonia Province and it is located exactly where the Uruguay River flows into the River Plate. It has a total surface of 6,106 km2 and a population of over 120,000 inhabitants. In the nearby cities like Colonia Suiza or Colonia Valdense a great influence of immigrants from different parts of Europe like Germany and Switzerlad can be found, especially in the production of cheeses and artisan products of the area.
The Historical Centre & Real de San Carlos:
The Historical Centre of this City of the XVII century was founded in 1680 as a military bastion and has been declared World Heritage Site by UNESCO due to its well conserved architectural structure. There is a mix of Portuguese and Spanish architectural styles. Wandering around the historic district, having lunch or dinner at any of the charming restaurants along the streets of the Plaza Mayor; going down to the port and taking a motorboat ride up to Carmelo or El Tigre, visiting the Real de San Carlos bullring, visiting the presidential ranch of San Juan de Anchorena where Uruguayan heads of state relax, or any of the nearby vineyards are just some of the attractions offered by this City of Lusitanian origin.
La Calle de los Suspiros:
In the historic Centre, between museums and ruins of the old wall that used to surround the city, visitors can take a stroll down "La calle de los suspiros" (street of sighs). This narrow, picturesque alley, of cobbled stones surrounded by the colorful, mud and stone constructions, seems to come out from a fairy tale or from the very past. In a thousand different versions, painters have turned this into the most famous of Uruguayan streets.