CHILE
THE LAKES REGION
& CHILOE
CHILE
THE LAKES REGION
& CHILOE
CHILE
THE LAKES REGION
& CHILOE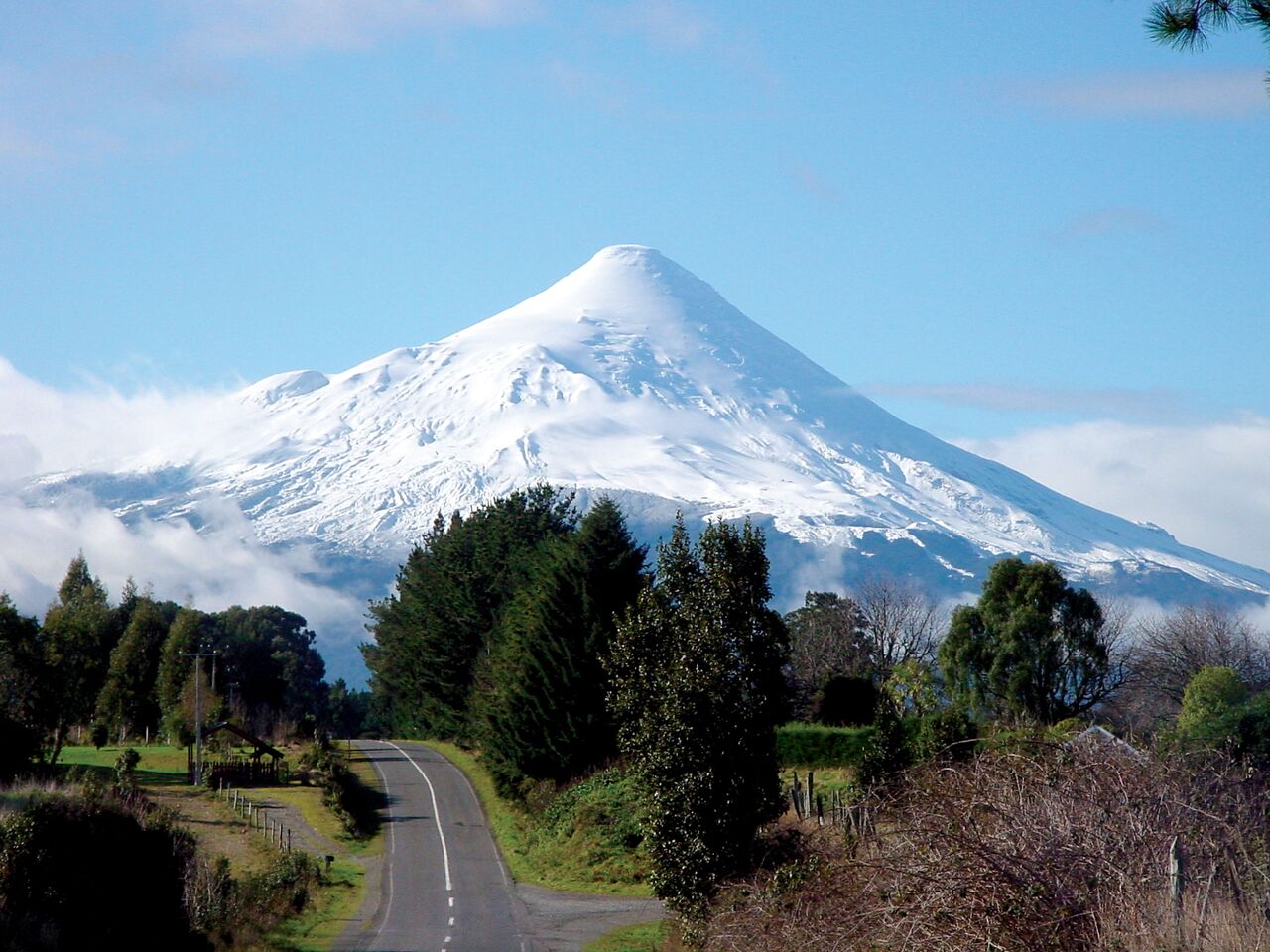 The Lakes Region & Chiloe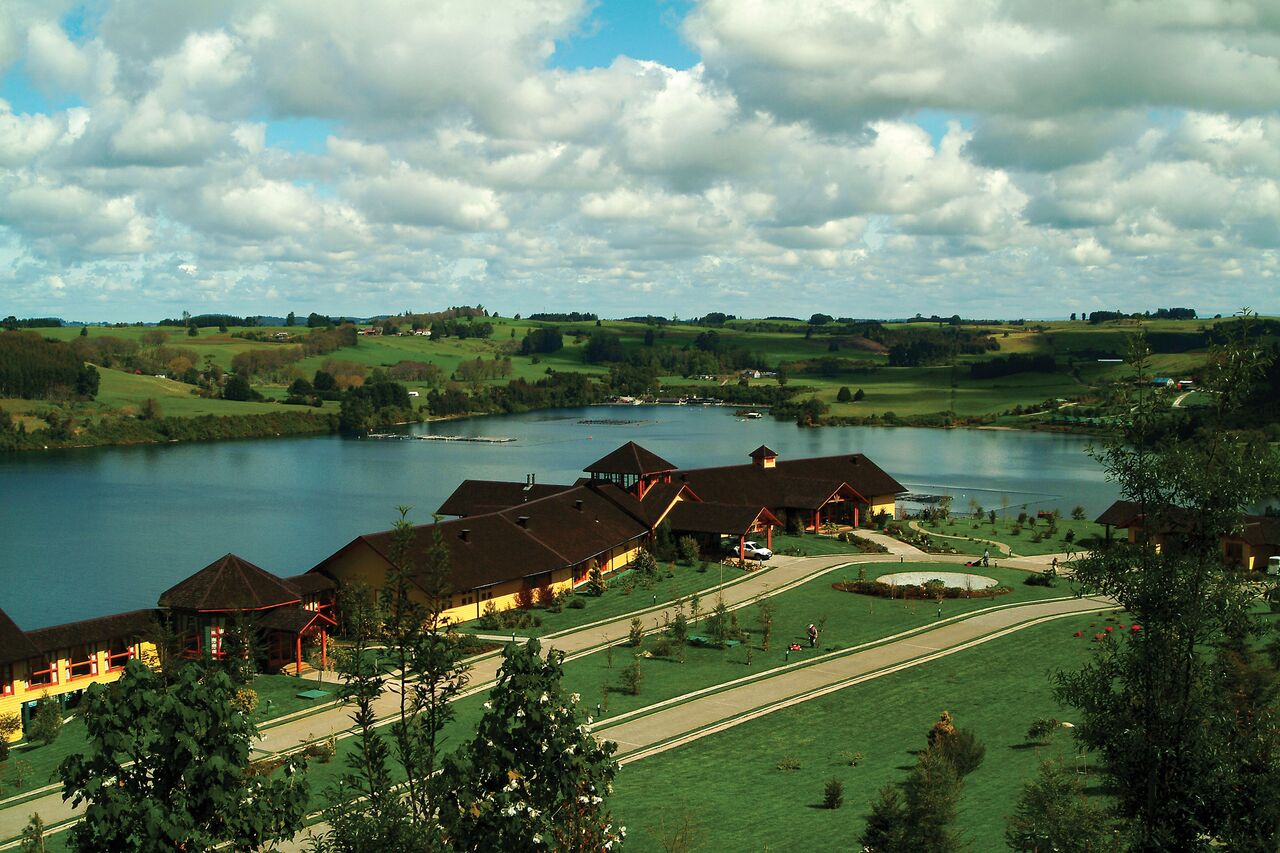 THE LAKES REGION & CHILOE
Along the Andean Front Range, with its crystalline finger lakes and the Fuji-like symmetry of the volcanic mountain Osorno, Los Lagos is a geographical extension of the Araucanía. To the west, the Rio Valdivia reaches scenic Pacific headlands near its namesake riverside city. At the southern city of Puerto Montt, the landscape opens onto an in land sea, similar to Washington state's Puget Sound. This sea is the gateway to the Chiloe archipelago and the fjords and forests of Patagonia. 
Culturally, the indigenous presence here is less and the European imprint, especially from German immigrants, is greater in food, architecture, and culture in general.
Puerto Montt & Puerto Varas
On the Gulf of Reloncaví, surrounded by verdant forests and overlooked by snow-topped volcanoes, fast-growing Puerto Montt has a setting to match Seattle or Vancouver. The crafts market at its tiny port of Angelmó is also the place where daring diners sample fish and seafood so unusual that one food writer thought he was seeing "the marine life of another planet."
Many visitors, though, prefer the placid charm of nearby Puerto Varas, with its shingled German colonial houses on the shore of Lago Llanquihue, which reflects Osorno's perfect cone. Foreign visitors often feel more comfortable here than in bustling Puerto Montt, and Varas also has some of Chile's finest dining. The classic excursion in this region is the tour across Lago Todos Los Santos, from Puerto Varas to the Argentine resort of San Carlos de Bariloche, offered by Cruce de Lagos Tours. By boat, specially equipped vehicle and bus, visitors can enjoy the splendid views of the lake, learn about the native wildlife while hiking through forests and enjoy outdoor activities year-round.
Puerto Varas is also a base where active travelers can arrange rafting on the Rio Petrohue, climbing Osorno -more technical and challenging than Villarrica volcano- and riding the back country of Cochamó. They can also hurtle through the high forest canopy, harnessed to pulleys while admiring birds and other wildlife.
Like Puerto Varas, Valdivia has a handsome historic district of German immigrant houses, but its big appeal is its location -sea lions climb onto the bulwarks of its waterside market- at the confluence of three rivers. Downstream, there's access to Spanish colonial ruins at the towns of Niebla and Corral.
Chiloe
Easily accessible by road and ferry from Puerto Montt, Chiloé is a charming archipelago with much to recommend it; its shingled Jesuit churches, which are scattered around the archipelago, are a World Heritage Site. Most have a distinctive wide, gabled façade marked by a porch with five arched bays across it.
Chiloé is also a center of Chilean folklore, a colorful blend of peasant tradition and Spanish conservatism; to its inhabitants, the Trauco (a forest-dwelling troll), the Pincoya (a mermaid), and the Caleuche (a ghost ship) are a constant presence. It's also a good place to pick up Chilean handcrafts. Near the town of Ancud, penguin watchers can approach the offshore island of Punihuil and see both Humboldt and Magellanic species.