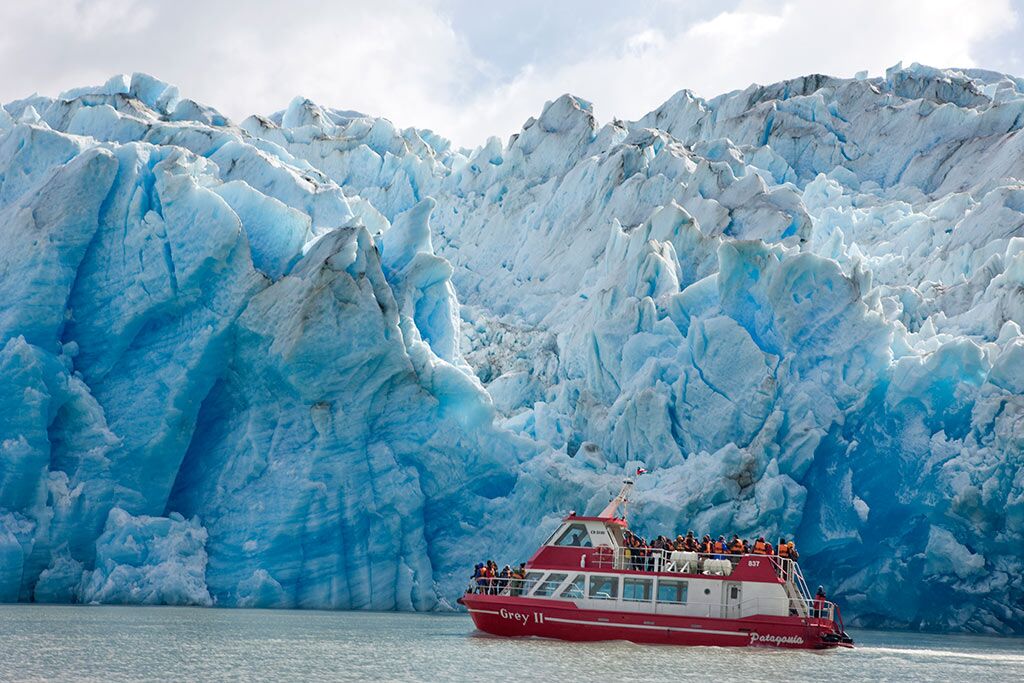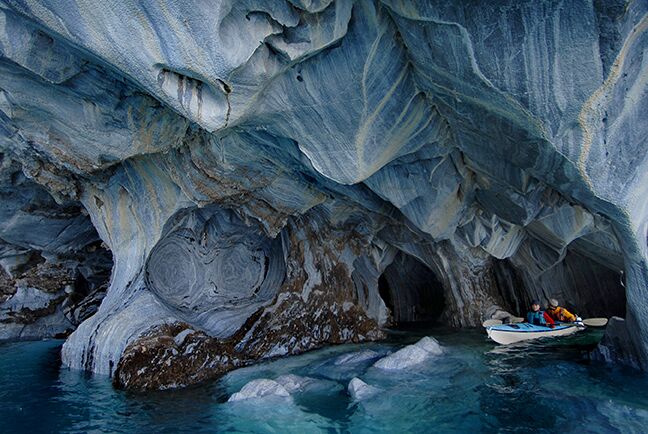 NORTH PATAGONIA
For adventure oriented travelers, the wooded islands and uplands of the Patagonian wilds are a true frontier. Patagonia contains some of the globe's greatest remaining rain forests, world-class whitewater rafting and kayaking, intricate island passages, outstanding trout fishing and secluded hot springs. 
No road leads to northern Patagonia, but the Carretera Austral runs the length of it, and a parallel water route lets ferries, catamarans and cruise ships weave through the in land seas to remote coves where glaciers calve into cool clear waters.
Driving the Carretera Austral, a mostly graveled highway through an area that was nearly road less 30 years ago, is an adventure. Drivers and cyclists agree that it's one of South America's most scenic -if precarious- roads. Sights like the volcanic summits and lush forests of the private Pumalin Park, the hanging glaciers of Queulat National Par k, the horns and cirques of Cerro Castillo National Reserve, and the sapphire waters of Lago General Carrera appear one after another.
By cruise ship or catamaran, Patagonia's most traditional excursion is from Puerto Chacabuco to Laguna San Rafael, where a receding glacier still reaches sea level. Skorpios Cruises takes you through the region's untouched fjords to experience amazing scenery and wildlife from the perspective of their comfortable, all-inclusive ships.
For sheer adrenaline, nothing matches the isolated valley where the Rio Futaleufú crosses from Argentina and enters a sheer canyon whose Class IV and V rapids make for a wild ride. Ringed by mountains, the village of Futaleufú is a gem in its own right.
Several tours offer activity packages that simplify the region's complicated logistics. Patagonia Connection arranges cruises, sea kayaking and fly fishing as package stays at its luxurious Puyuhuapi Lodge and Spa, where you can enjoy its thermal pools, full spa, and exceptional foods and wines.
The Carretera Austral is matched in scenic beauty by the four-day ferry route that links Puerto Montt to Puerto Natales, in southern Patagonia, passing through channels so narrow that a daring passenger could leap off the boat and land on dry ground. Catamaranes del Sur offers a variety of excellent programs, including one-day excursions to Laguna San Rafael from Puerto Chacabuco, overnight at the Hotel Loberias del Sur and guided visits to the private park Aiken del Sur.