CHILE
SOUTH PATAGONIA – TORRES DEL PAINE
CHILE
SOUTH PATAGONIA – TORRES DEL PAINE
CHILE
SOUTH PATAGONIA – TORRES DEL PAINE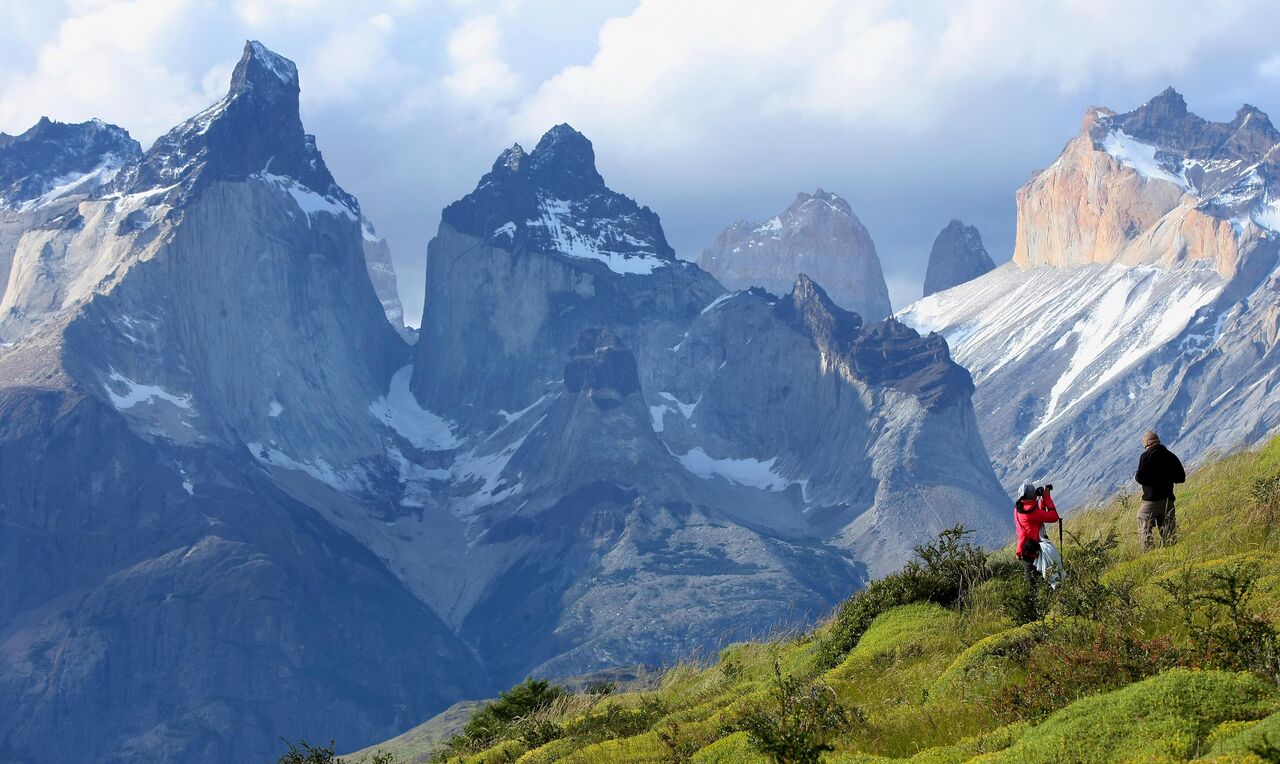 South Patagonia – Torres del Paine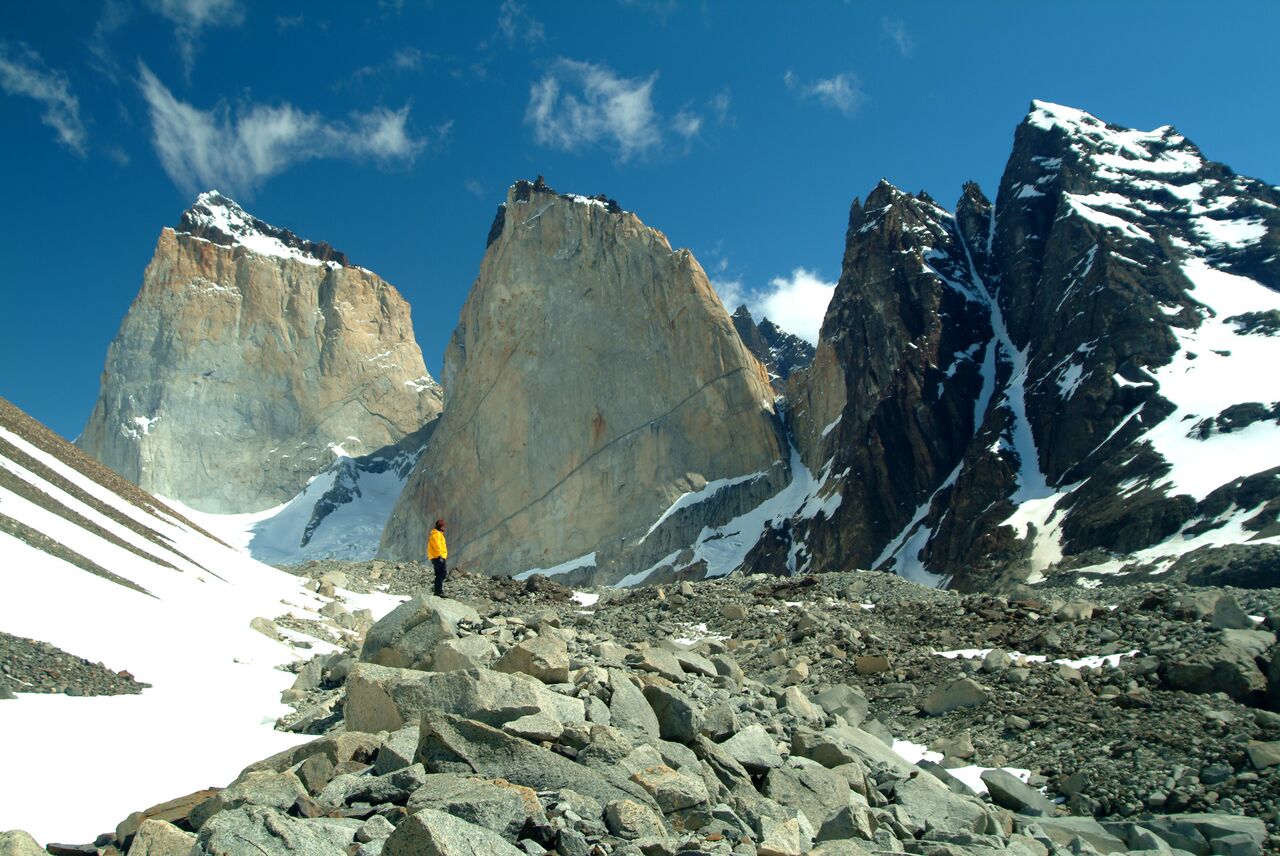 SOUTH PATAGONIA – TORRES DEL PAINE
If any of the Chilean destination has a high international profile, it's Torres del Paine National Park -the slender granite needles that pierce the sky above the grassy steppes- are an unforgettable symbol of Patagonian majesty. But there's so much more in the geography and history of a land whose mere name has excited the imagination for centuries, and now is recognized as a U.N. World Biosphere Reserve.
Most visitors arrive by air at Punta Arenas, a historic city of French-style mansion built by wool barons who settled the Straits of Magellan and Tierra del Fuego. It's the port for four -to-seven- day luxury cruises through the steep-sided fjords of Tierra del Fuego, where the ice meets the sea, to the ruggedly forested island of Navarino and the legendary stormy Cape Horn. Burrowing Magellanic penguins and humpback whales in the remote western strait are only two of the many species of wildlife you can discover.
Cruceros Australis' cruise ships, offers cruises from Punta Arenas through the Straits of Magellan, Tierra del Fuego, and Cape Horn to Ushuaia. 
On Last Hope Sound -far more beautiful than its ominous sounding name- Puerto Natales is the overland gateway to Paine, but it's also the port of arrival for Chile's other great boat trip, the four-day, three-night ferry through the rain-drenched inland seas from Puerto Montt. It can't match the luxury of the Fuegian fjords cruises, but it's comfortable and the scenery is memorable, at least when the weather clears.
Once a sleepy fishing port, Puerto Natales attracts both backpackers and big budget adventurers in accommodations that range from hostels to 5-star spas, with food to match. From its small pier, local cutters and catamarans ascend the sound past colonies of cormorants and sea lions, with occasional condor circling overhead, to the receding Balmaceda Glacier and the Rio Paine-an alternative route, by rigid inflatables, into the park. Most visitors return to Natales and travel overland to Paine, for some of the world's most exhilarating hiking beneath and around the fabled towers. Remota Patagonia, a modern,
Magenllanic hacienda-style hotel in Puerto Natales, coordinates 3-, 4- and 7-night tours that bring the magic of Torres del Paine and Tierra del Fuego alive.
Twenty years ago, no one would have dreamed of traveling here except in summer. Now, with the crowds that fill Paine in January and February, you may prefer the shoulder seasons of October/December and March/April, and services now stay available even longer. More than a few intrepid travelers are enjoying the region in mid-winter-but the penguins are at sea then.